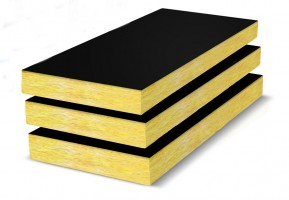 URSA Insulation tiles for the facades
Characteristic
Description
Mineral heat and sound insulation.
A material specially designed for use in insulation systems with a ventilated air gap. It is used as an outer layer for single-layer and double-layer insulation of multi-storey buildings.
It is covered with high-density black fiberglass, so it does not require the installation of additional wind protection.
It has excellent thermal insulation and sound insulation characteristics, as well as high form stability.
The material is safe for humans and the environment