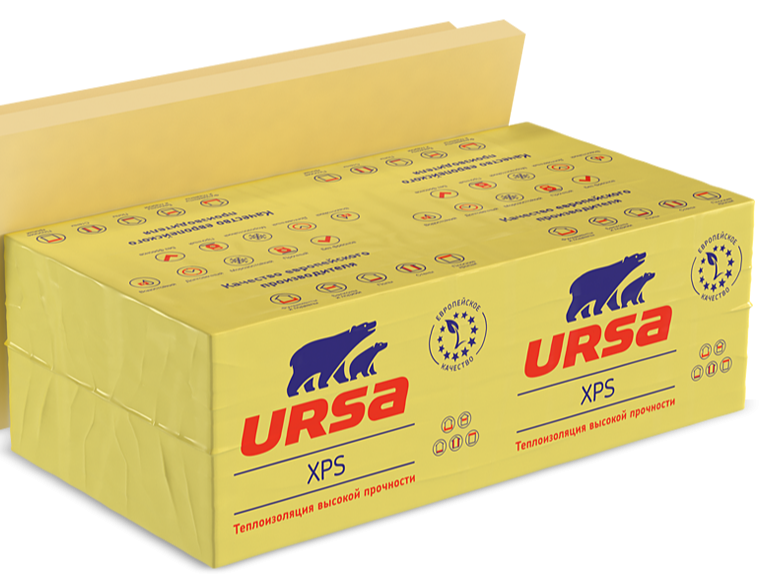 Characteristic
Description
Thickness, mm
20, 30, 40, 50, 60, 100
Quantity pcs
18, 12, 10, 8, 6, 4
Heavy-duty thermal insulation of European quality.
Rigid plates made of extruded polystyrene foam. Produced by «EcoSteam» method
URSA XPS is a professional material produced without the use of freons and is safe for humans and the environment.
The material is resistant to moisture and biological damage, which means it can be used in structures in direct contact with water, soil or vegetation.
It is distinguished by one of the best thermal conductivity indicators among the insulation materials widely used in construction.
It has good strength-it can withstand a load of 25 tons/m2.
XPS plates are frost-resistant, durable and easy to use. They do not require special skills and tools. They are light in weight, easy to cut, do not crumble or break during transport and installation